It's All About Heat
Maybe it's just me. I'm pretty spoiled! But it feels stuffy and humid here in Chicago! My sis picked me up from the airport and my sis and I talk a LOT, so my throat is very tired from that, plus my reading last night in San Mateo. I must tell you about this great independent bookstore in San Mateo, M is for Mystery. The owner, Ed Kaufman, is an absolutely sweet and terrific man. M is for Mystery has evolved into a Mystery/Children's Bookstore. It is in the heart of San Mateo, downtown. I strongly recommend that anyone in the Bay Area make the drive. It's worth it. I got a signed first UK edition of Lee Child's ONE SHOT... it's not even published here for a month! I finished half of it on the plane to Chicago. It's THAT GOOD. Got some great photos of the reading which I'll post later... I'm not at my home computer.
Chicago area readings... TOMORROW at 7 pm at Barbara's Books in Oak Park (#1100 Lake Street Oak Park), and FRIDAY at Bookstall Winnetka (811 Elm Street Winnetka).
By the way, if you are trying to email me through the main site, I AM NOT IGNORING YOU. The Macintosh's hard drive has been completely fried and I can't get to my email from the site temporarily. I hope to be able to get to my messages by this weekend.
On a completely other note, Mark Farley,
Bookseller to the Stars
in London's Notting Hill Gate, told me never to read reviews and then promptly sent me one. From HEAT magazine, whose demographic is apparently quite the opposite of TATLER (who also loved the book):
"And now for something completely different... If you're tired of fluffy chick lit and fancy a trip to the dark side, the debut novel from poet Martha O'Connor is a bloody (very bloody, in fact) good place to start. It's 1988 and the Bitch Goddesses are three schoolgirls united in their passion for sex, drugs, alcohol, self-harm and general destruction. Rennie's a top student who's having an affair with her teacher, Amy's an ex-cheerleader with a terminally ill sister and alcoholic parents, while Cherry has a junkie mother, an abusive boyfriend and an obsession with Princess Diana. Fast forward to 2003, and things aren't much better for our three anti-heroines. We discover things have deteriorated one terrifying night years ago when a revenge plan went horribly wrong, resulting in one of them being confined to a psychiatric hospital. If you loved Heathers and The Craft, this is for you- it's dark, compelling and not for the faint hearted."
Well, thank you, HEAT! (and Mark) They also gave the book five out of five stars.
Mark has explored some creative merchandising ideas within his store and allowed me to post them here. Pardon me while I crash your browser again!
Creative Merchandising Idea #1-Travel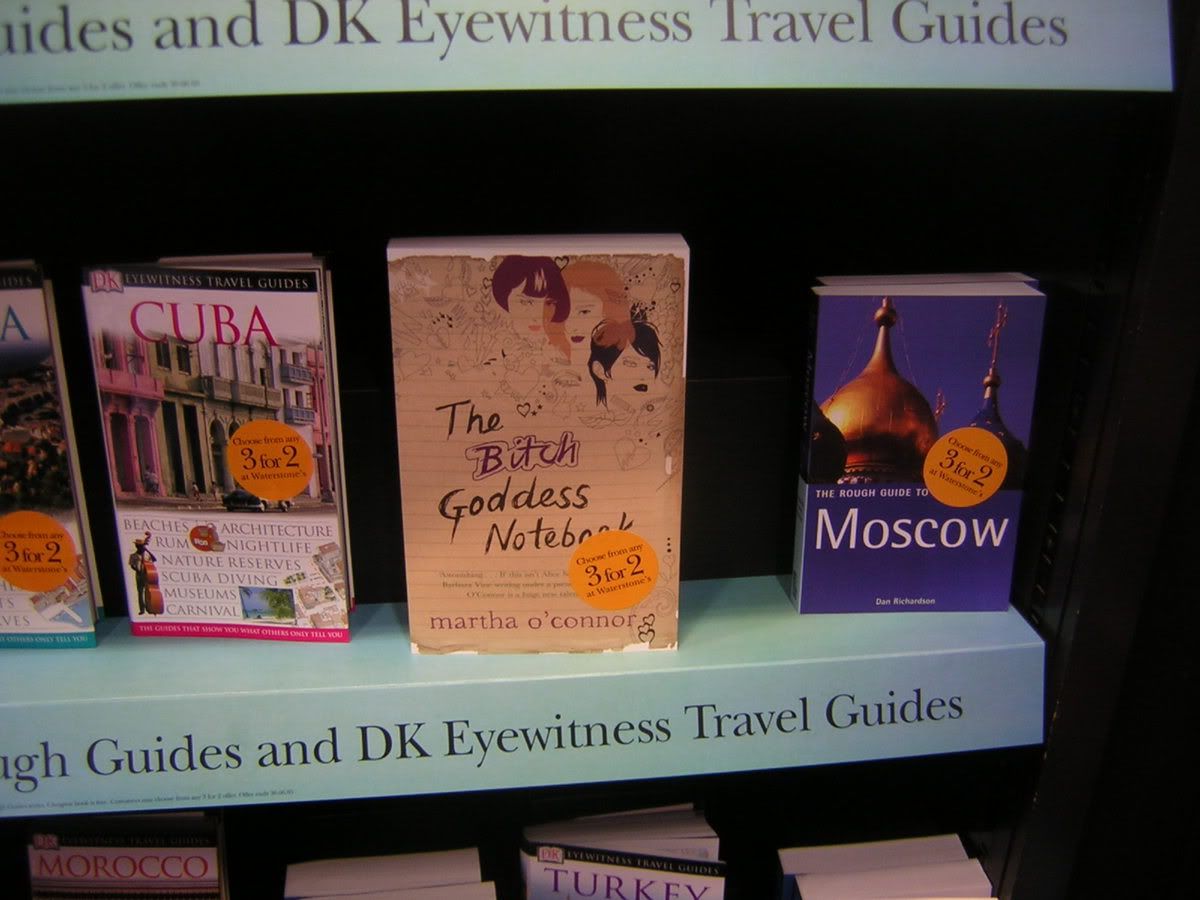 Creative Merchandising Idea #2-Gardening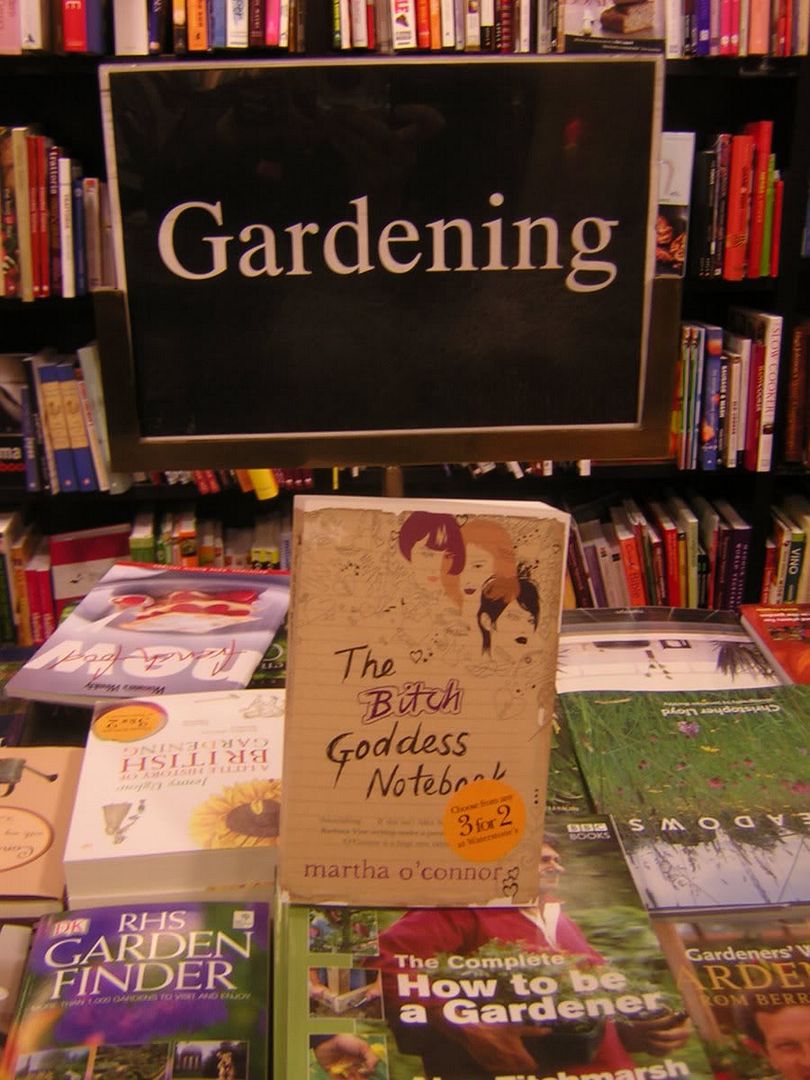 Creative Merchandising Idea #3-Popular Psychology/Self-Help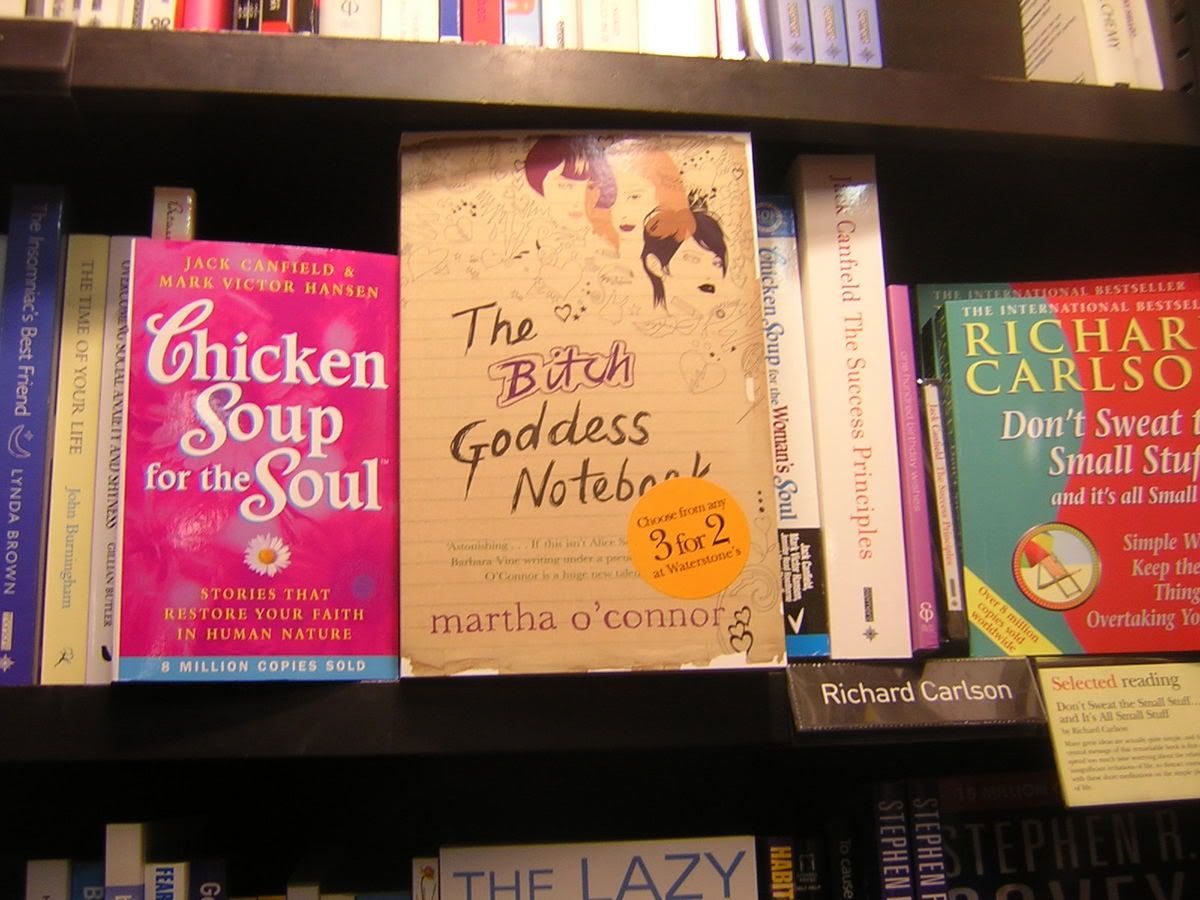 Creative Merchandising Idea #4-Mind, Body, Spirit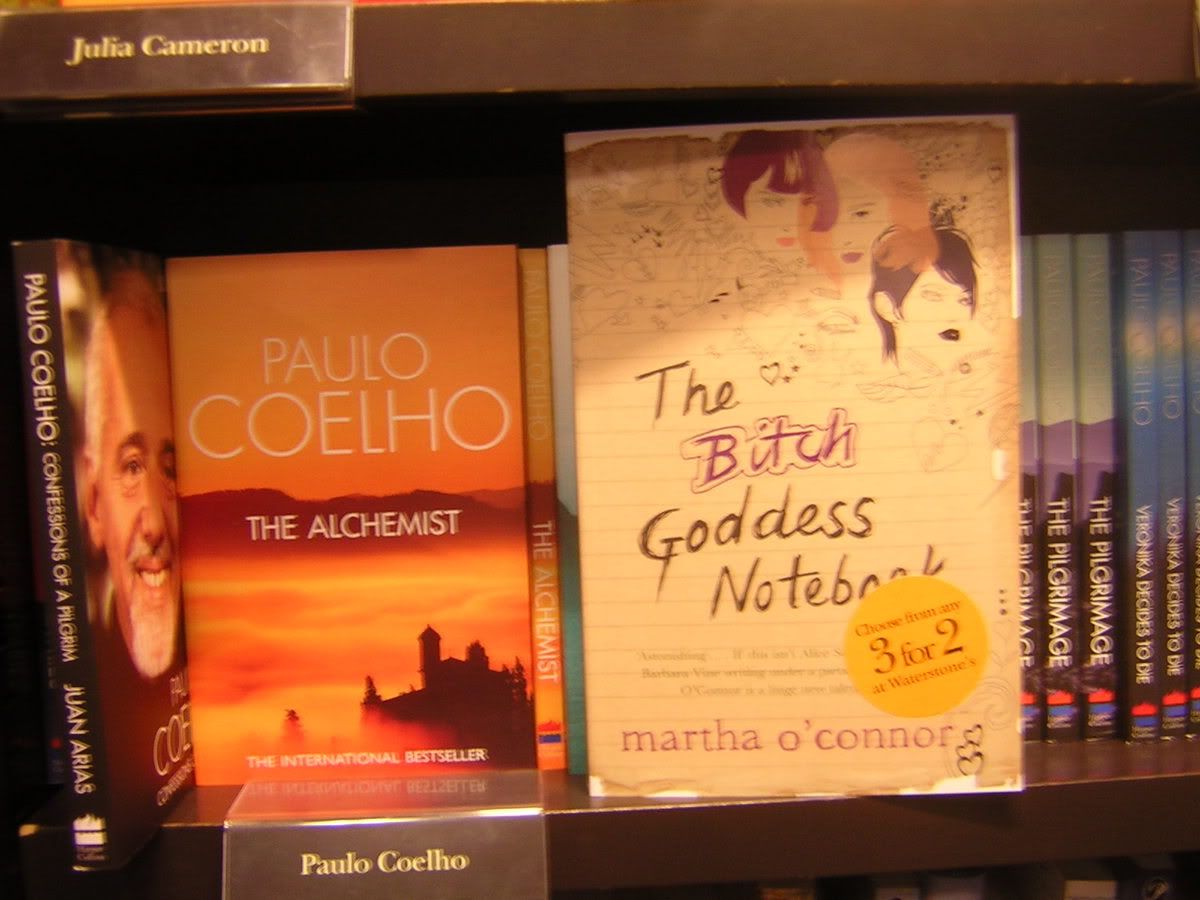 Creative Merchandising Idea #5-Politics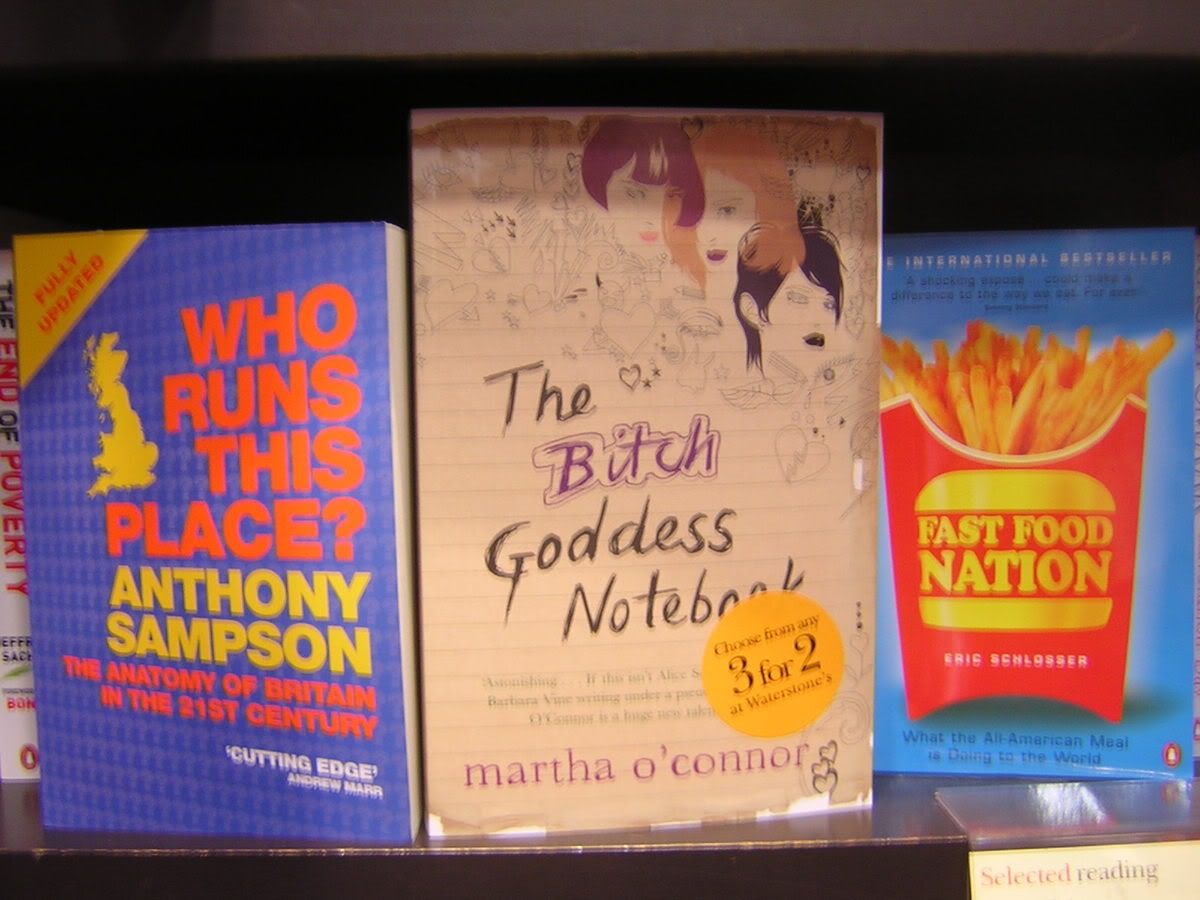 Creative Merchandising Idea #6-Art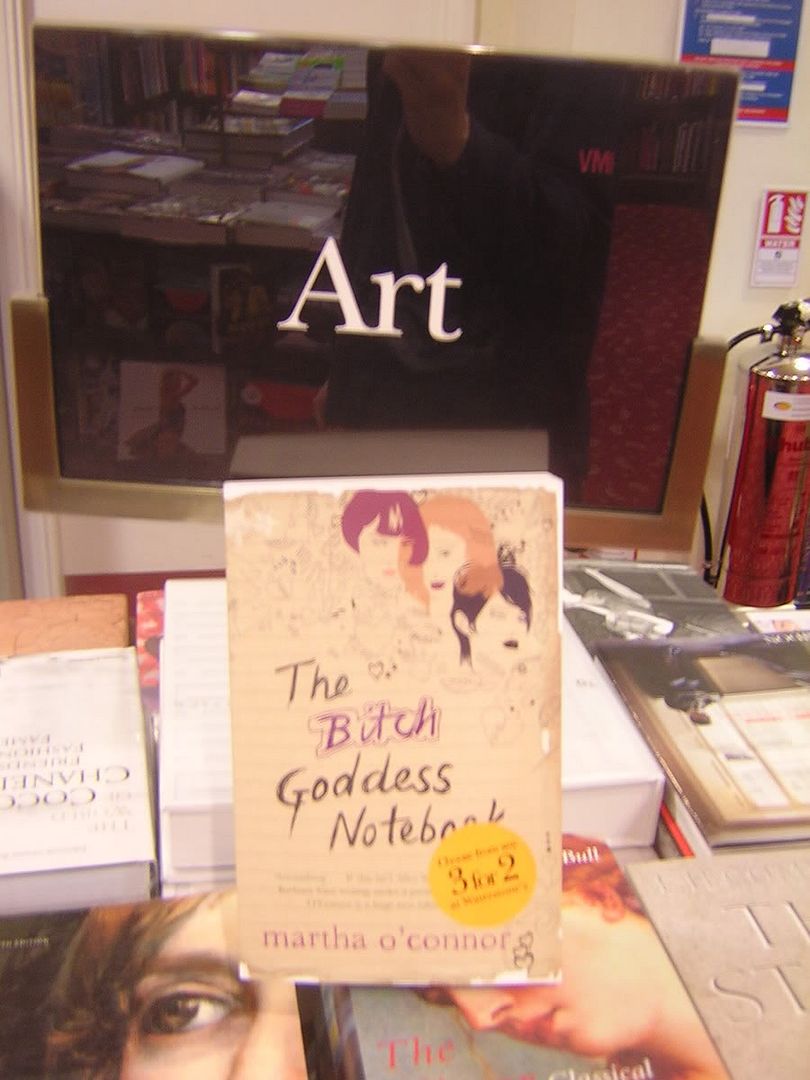 Creative Merchandising Idea #7-Religion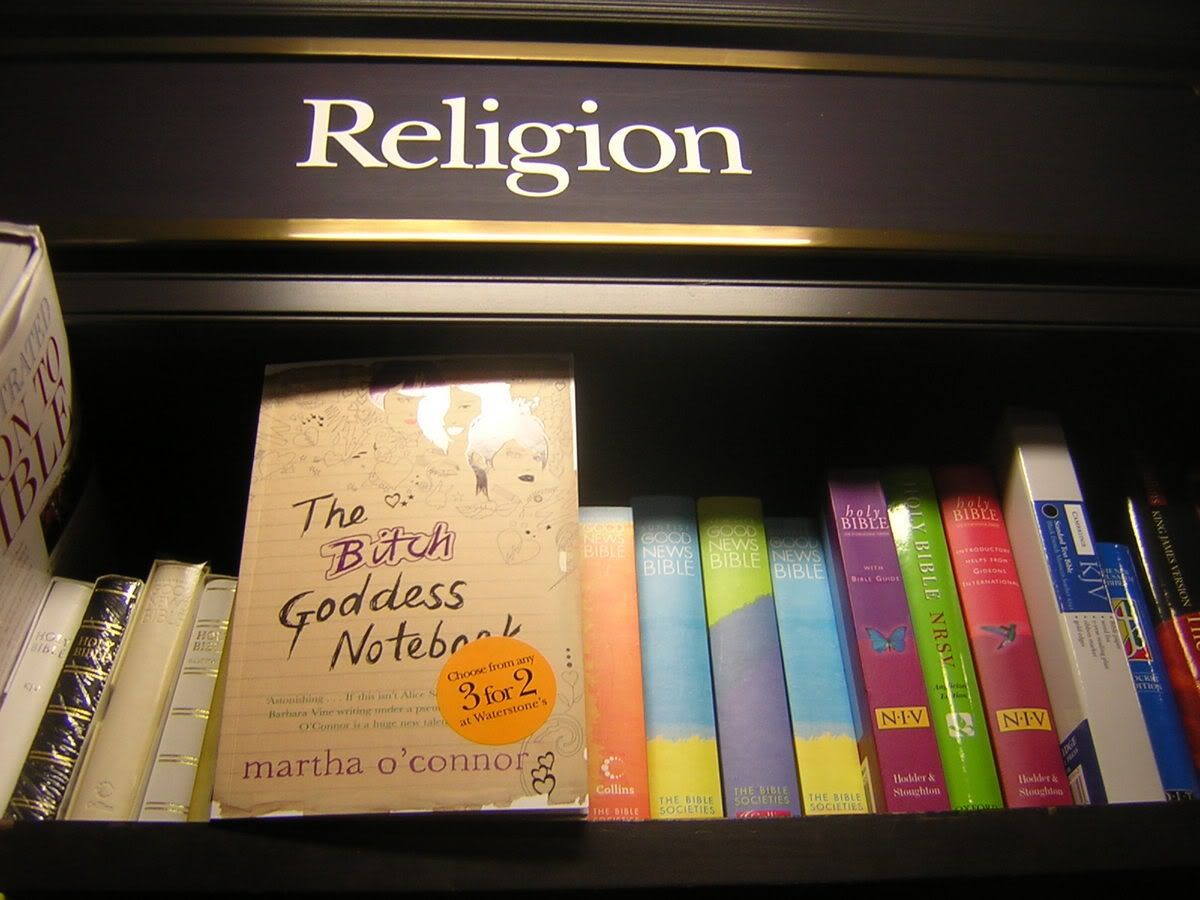 And I actually choked up when I saw this photo from Mark... It's so great you'll have to go to
his blog
to see it.