The Garden Angel
Today it is my pleasure to welcome
Mindy Friddle
to the blog as our Girlfriends' Cyber Circuit interview!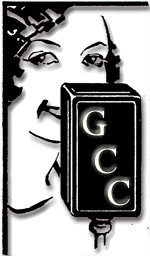 Mindy's written a highly acclaimed work of Southern fiction entitled
The Garden Angel.
It's gotten a huge amount of praise and was also a SEBA (South Eastern Booksellers' Association) bestseller! (Dustjacket is a hotlink)
From the book description:
In Sans Souci, South Carolina, talk is cheap, real estate even more so. No one knows this better than Cutter Johanson, a gruff tomboy who waits tables, writes obits, and makes every effort, however comical and in the face of her mercenary relatives, to avert the sale of the dilapidated ancestral home. And despite her plucky resolve, all appears to be lost--until she strikes up an unlikely friendship with Elizabeth, a shy and fragile academic who puts both their fates on a permanent mend.
About the Author
Mindy Friddle is a former newspaper reporter. She received the 2003 South Carolina Fiction Prize and a Fellowship in Fiction from the South Carolina Academy of Authors. She lives in South Carolina.
And just look at some of Mindy's reviews... wouldn't we all commit homicide for these? I mean... getting compared to EUDORA FREAKING WELTY? Go Mindy!
"Mindy Friddle has a great comic touch, and her novel is a touching, heartfelt debut." --Richard Russo, winner of the Pulitzer Prize
"Cutter Johanson is a heroine Eudora Welty would be proud to claim and one few readers will forget. The Garden Angel is a book I did not want to end." --Ron Rash, author of
Saints at the River
"Friddle has a way with the comic yet apt image...funny, down-to-earth, and steeped in a sense of place." --
The Washington Post
"A beguiling debut novel. Friddle...handles the juxtaposition of two highly eccentric cultures--small-town Southern society and small-college English department--with a light, quirky touch that keeps the story moving along and steadily entertaining." --
The Atlanta Journal-Constitution
Thank you, Mindy, for joining us today. Let's talk a bit about your fascinating novel!
MO'C:
Where did you get the idea for this book?
MF:
An old boarded up house on a highway beside a Taco Bell provided the inspiration. It had once been a gorgeous estate and was for sale. I wondered what kind of character might live there and what lengths she would go to hold on to such a ruined family estate.
MO'C:
From what I understand, THE GARDEN ANGEL became an underground sensation and even a bestseller. Can you describe how that experience unfolded? Was it something you expected?
MF:
Well, I had no great expectations. I DID expect to work hard to find the book, my first novel, "readership," as they say. I've done dozens and dozens of book club visits and telephone conferences. I've visited a lot of independent booksellers who helped handsell it. I'm grateful it was chosen for a Barnes & Noble Discover book. I basically worked full-time as my own publicist for several months, sending out press releases and setting up appearances.
MO'C:
One of your characters is an agoraphobe. Did you have to do a lot of research on this disorder? How does Elizabeth's agoraphobia affect her life?
MF:
I actually read some case studies on agoraphobia and did some research. But it wasn't too hard to slip into the skin of Elizabeth (my agoraphobic character). It's a sort of panic disorder after all, and most of us have had a lot of anxiety or a panic episode or two. I multiplied that horrible feeling, that sense of being trapped. Elizabeth's agoraphobia is severe and cripples her life. She has difficulty leaving her house, driving, or holding a job. Her marriage suffers.
MO'C:
Can you explain a bit how you see the South changing and how this impacts your novel?
MF:
The towns are being swallowed by city sprawl and chains and superstores, but I suppose that goes for most of the country as well. The population is growing more ethnically diverse, which is a good thing. It tends to be a traditional, conservative region, but it's the place to have a flat tire or run out of gas. People are very well-mannered. Most folks still wave to strangers from their front porches.
MO'C:
Where did you get the title?
MF:
My agent suggested it. The garden angel is a cemetery statue in the family graveyard that figues prominently in the novel.
MO'C:
What do you find
the blogging experience
has brought to your fiction? Do you recommend that authors blog?
MF:
I've met a lot of fellow writers in cyberspace through my blog. I like to share my experiences good and bad, and provide any help that way. What works for book tours...interviews of other authors...that kind of thing. I think blogging is a good idea if an author has a burning interest in doing it. It does take some time. You don't want to be in the position of blogging more than writing. But it's a great way to feel part of the writing community.
MO'C:
What advice would you have for aspiring authors?
MF:
I would reiterate the need for reading A LOT. And writing on a regular schedule. Toughen your hide and don't take rejection personally. Easy to say, I know. But resilience and discipline are the qualities I see most in authors who publish regularly.
Thank you so much for joining us, Mindy! Mindy's beguiling novel is available at
Amazon,
Barnes and Noble,
BooksAMillion,
or my own recommendation, your local indie bookseller via
Booksense.