A Novel that is Larger Than Life
Welcome to Girlfriends' Cyber Circuit Land again! There are MANY summer releases among the girlfriends, so you're not imagining this fast-forward motion!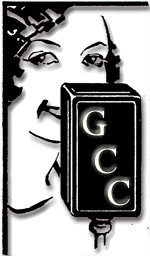 This one is an intriguing treat from author Alison Kent: A sexy, gritty thriller called
Larger than Life.
It's been compared to
Mission: Impossible,
Die Hard
and the James Bond series. Already, I'm panting to read this one!
With her wildly popular SG-5 series, Alison Kent proved that taut suspense and hot, sensual romance make for an irresistible mix. Now, in LARGER THAN LIFE, Kent ups the ante again with a story of two people caught in a high-stakes game where their hearts and lives are on the line…
After being beaten and left for dead in the New Mexico desert, Smithson Group agent Mick Savin tries to piece together his last few days. He remembers bits and pieces: gathering crucial intel. An ambush by Spectra thugs. And then…nothing, except waking up in some medical center in rural West Texas. His mission was top secret. So how did he end up here?
The answer is Neva Case. If the former big-city attorney hadn't been out in her pick-up, Mick wouldn't be alive. Mick's never met anyone quite like Neva. She's smart, sexy, and passionate. She also has a secret. Neva runs the Big Brown Barn, an underground shelter for young girls forced into unwanted polygamist marriages. Neva would do anything for these girls—and that's what worries Mick. Neva may be trusting, but Mick's instincts tell him that something's not quite right. He's not about to let someone get to Neva and the girls on his watch. Especially when one of the girls brings trouble straight to the barn's front door . . .
Now, with the shelter in unimaginable danger and time running out, Mick is in for the fight of his life, one that could cost him the woman he's come to love more than anything…
"Hold on for a sizzling, heart-grabbing ride!"
~ NYT bestselling author Nicole Jordan
"A larger-than-life hero and nonstop action keep the suspense high in Kent's latest SG-5 adventure. A heart-wrenching secondary romance adds emotional intensity and depth to this compelling tale."
~ RT Bookclub Magazine
"For me Alison Kent's name on a book means that I am guaranteed to have a story that is realistic, entertaining, compelling and sexy as all get out. Larger Than Life is all this and more and Ms. Kent has added another winner to her memorable body of work."
~ ARomanceReview.com
"Alison Kent proved that taut suspense and hot, sensual romance make for an irresistible mix with Larger Than Life the newest in her wildly popular SG-5 series."
~ NewandUsedBooks.com
Alison Kent sold her first book to Harlequin on national television. The sale was a featured segment on the "Isn't It Romantic" episode of CBS 48 Hours. Since then, she has sold eighteen series romances, eight novellas, one non-fiction pop culture essay, and four single title trade releases to four different publishers. Alison is a 2005 Quill Award nominee (http://www.quillsliteracy.org/index.html) for her February 2005 release, THE BEACH ALIBI.
Alison agreed to answer some questions for the site, and I'm so thrilled to have her here. Welcome to the blog, Alison!
MO'C:
How did you get the idea for this novel?
AK:
The idea came from a prime time news program about a woman who at sixteen fled a forced marriage to her cousin in the community of Colorado City in northern Arizona. She now helps other girls escape life under polygamous strongholds. I watched the show with the words "what if" swirling, and I knew I wanted to write a heroine who had taken up a similar cause. Strangely enough, I set my story in far West Texas never knowing a sect of the same polygamous community had moved into an area not too far from my fictional location.
MO'C:
This book seems to take a shift from your romances. What do you find are the particular challenges about writing about gritty violence and sex? Did you find the change refreshing?
AK:
LARGER THAN LIFE is still a romance, but the focus is as much on the action and suspense as the love story. It's funny how often I've heard the term "gritty" applied to the book because I never set out to write anything overly graphic. The grit factor rose solely from the characters, their backgrounds and situations, and the external plot. It's a dark story, yes, but I also think the commitment of the characters to their causes and to each other, not to mention seeing all the obstacles they've had to overcome, gives it an uplifting and empowering message.
MO'C:
Did you plot out the story on a graph, or use an outline or another graphic organizer?
AK:
I work with Christopher Vogler's "The Writers Journey" concept, and apply it to a three-act structure. I have a plotting board - an idea inspired by a good friend, Cherry Adair - that hangs on my bedroom/office wall. It's divided into sections for twenty chapters, and I use color-coded sticky notes to jot out the plot points and character growth that needs to take place in each act and each chapter. I also have a character board. I have to have visuals of all my story people and often of the locations.
MO'C:
What kind of research did you do for this novel?
AK:
A lot of reading - newspaper articles, interviews, personal stories - along with viewing news programs (since the issue came up in our state news while I was writing) on the practices and beliefs of these polygamous cults. The end result is, of course, purely fiction, but I included as much as was organic to the story of the principles that are the basis for these practioners' beliefs.
MO'C:
What are your secrets for keeping a fast plot roaring along?
AK:
I have to say the plotting board has done wonders for my pacing! I wish I'd been using it all along. I've always used "The Writers Journey", but the color coded scenes let me see exactly where one subplot might be taking a back seat to another that is overwhelming the bigger picture. It's truly magic.
MO'C:
What are you working on now?
AK:
I'm working on the next book in my SG-5 series, DEEP BREATH, due out in April 2006. LARGER THAN LIFE is part of this series that features a group of private covert operatives working for and funded by a philanthropist who is ex-military himself - and whose motto is "Boldly going where law-abiding, rule-stickling, by-the-book pussies won't - to do what needs to be done." *g* (Me: I LOVE this motto, Alison! I may just adopt it for MY own!)
MO'C:
What advice would you have for aspiring authors?
AK:
Something that I've only put into practice recently. Protect the work. This is from the fabulous Susan Elizabeth Phillips. Too many times we ask for input on our work way too soon, and it ends up being a committee project or ends up diluted with nothing left of our original voice. I've learned to write through, and ask for help only when all hope is lost. *g*
Thanks so much for the interview, Alison! You may buy Alison's book at
Amazon,
Barnes and Noble,
BooksAMillion,
or through your local indie bookseller via
Booksense.
And don't forget to stop by Alison's
site and blog!
I'll be scarce this week, but I'll be doing an Author2Author interview on
Beatrice
with
Colleen Curran
(author of the splendid
Whores on the Hill)
, so you can head over there instead.